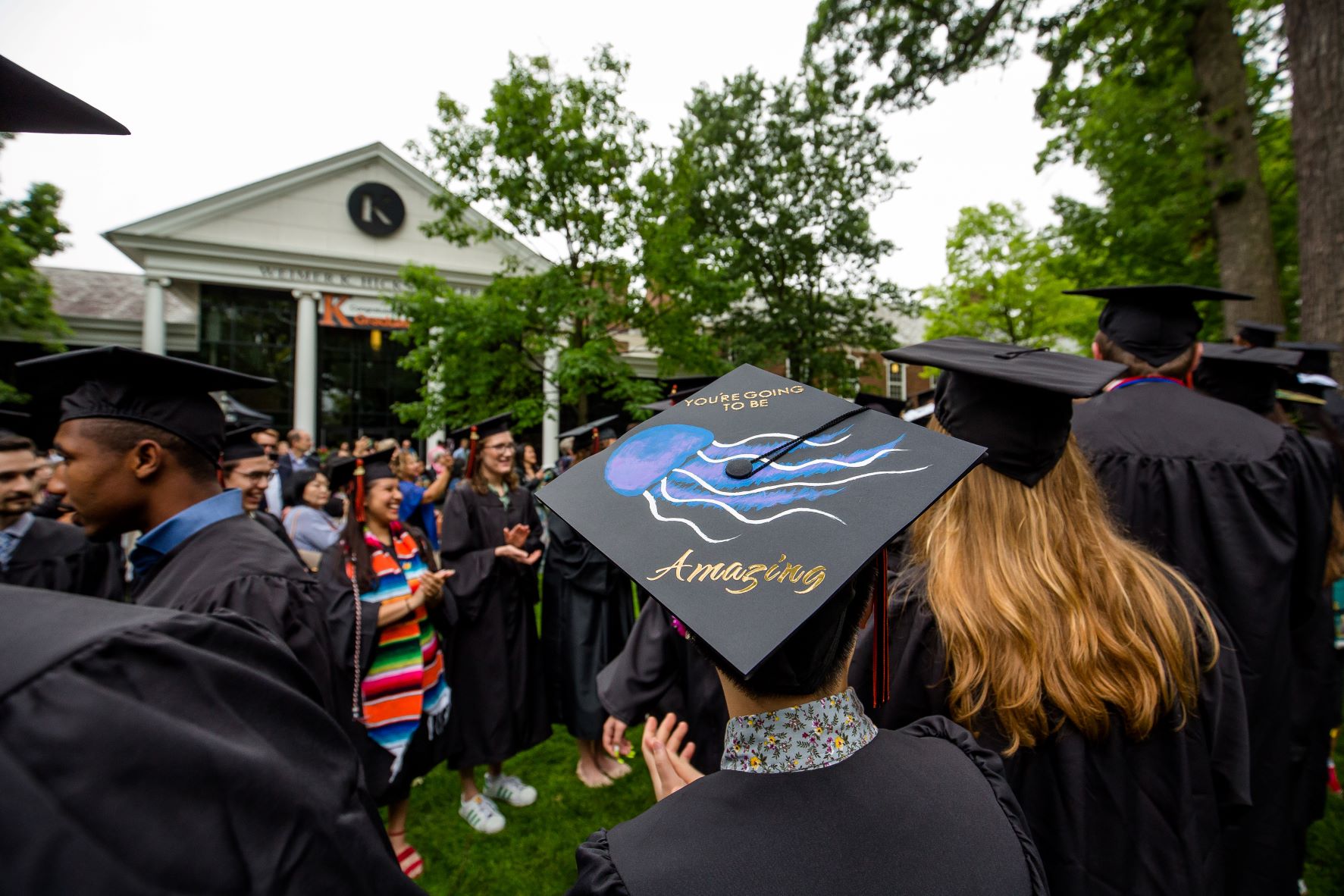 ---
Congratulations Class of 2022!
---
Commencement Livestream
Celebrate your Hornet at K

Review the Commencement Day page for information on parking and drop-off, ceremony seating, severe weather plans, and more.
Celebrate your Hornet from afar

If you are unable to attend Commencement in person, please watch the livestream for some of our events!
Commencement Weekend Livestream Schedule
Senior Awards – Saturday, June 11, 2:30 p.m. ET
Senior Music Recital – Saturday, June 11, 4:30 p.m. ET
Baccalaureate – Saturday, June 11, 8 p.m. ET
Commencement Ceremony – Sunday, June 12, 10 a.m. ET
---
Commencement Weekend Schedule
Saturday, June 11, 2022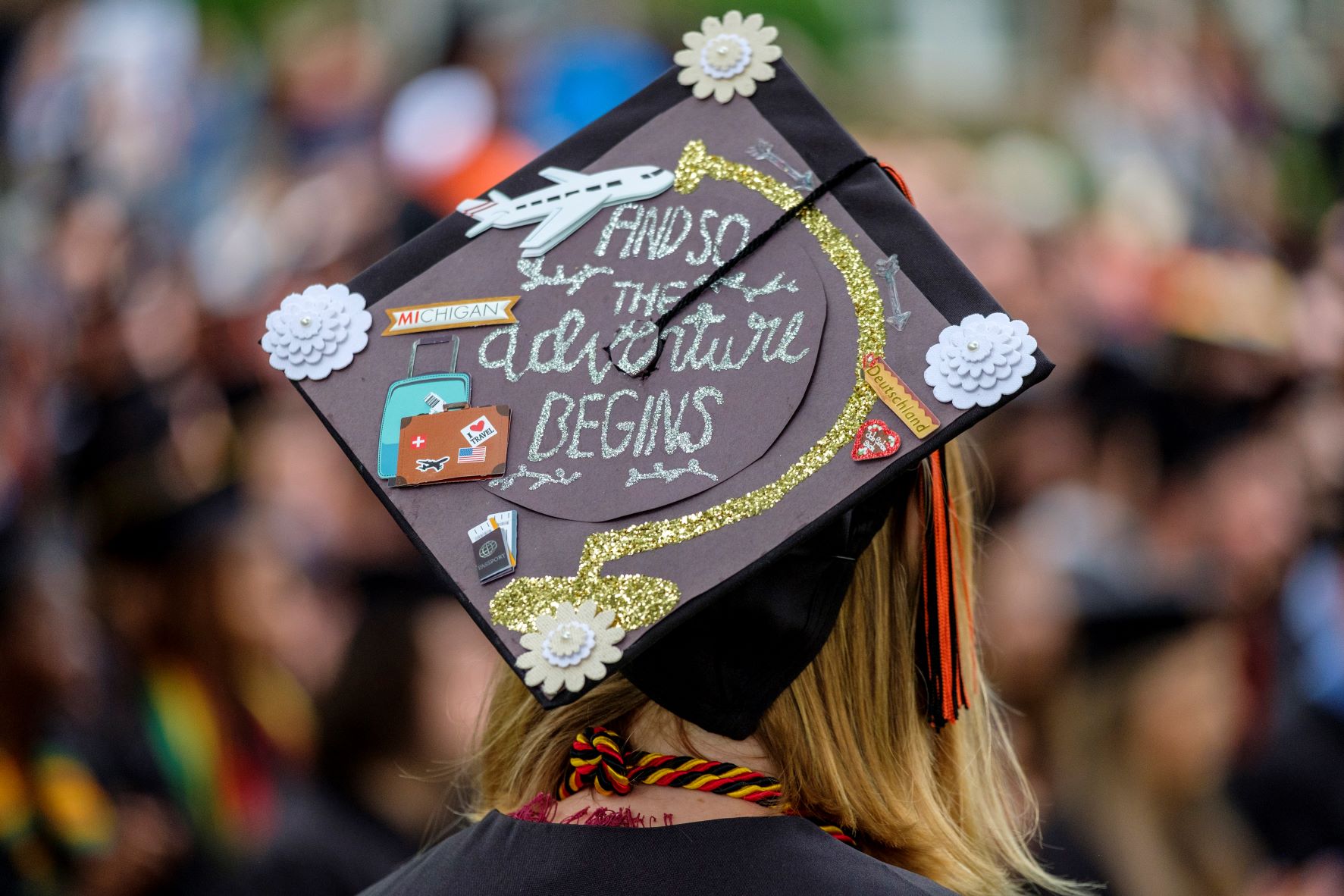 Commencement Saturday
9:30 a.m.-6 p.m. – Departmental Receptions
2:30 p.m. – Senior Awards Program
4:30 p.m. – Senior Music Recital
8 p.m. – Baccalaureate
Sunday, June 12, 2022
Commencement Ceremony
Location: Campus Quadrangle
Time: 10 a.m. (approximately 2 1/2 hours long)
Outside rain or shine
Please be prepared for any kind of weather!
While commencement will take place regardless of the weather conditions, in the event of heavy rain showers or severe weather (thunder/lightning observed or anticipated), the commencement ceremony may be delayed by no more than two hours. Communication about a delay would be sent via K Alert, social media and email no later than 8 a.m. on Sunday, June 12.
---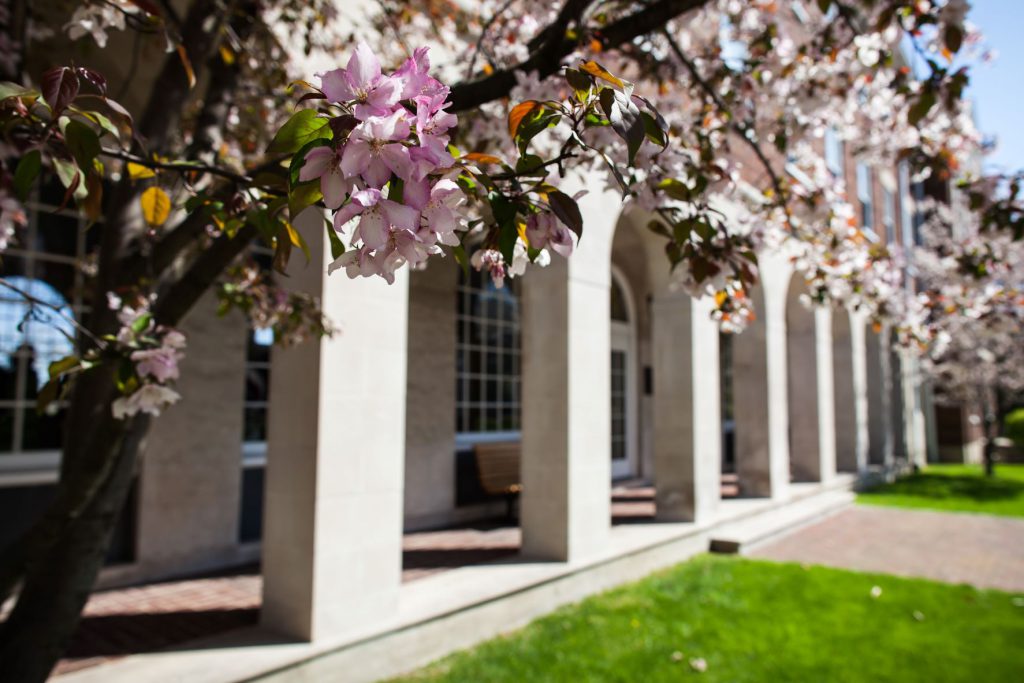 Covid-19 Protocols
For information on masking, vaccinations, and testing please see the College's latest post on COVID-19 Protocols for Commencement Weekend.
Please note that all Commencement health protocols remain subject to change based on COVID-19 conditions.
---
Land Acknowledgement
We gather on the land of the Council of the Three Fires – the Ojibwe, the Odawa, and the Potawatomi. Indigenous nations of the Great Lakes region are also known as the Anishinaabe (Ah-nish-nah-bay), or original people, and their language is Anishinaabemowin (Ah-nish-nah-bay-mow-in). We acknowledge the enduring relationship that exists between the People of the Three Fires and this land.
---